Steve Hackett
STEVE HACKETT > Live - Fire And Ice

21 novembre
2011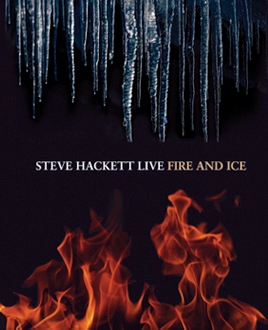 DVD


01 Intro
02 Valley Of The Kings
03 Every Day
04 Emerald And Ash
05 Golden Age Of Steam
06 Watcher Of The Skies
07 Carpet Crawlers
08 Fire On The Moon
09 Ace Of Wands
10 Shadow Of The Hierophant
11 Sierra Quemada
12 The Darkness In Men's Hearts
13 Blood On The Rooftops
14 Tubehead
15 Sleepers
16 All Along The Watchtower
17 Still Waters
18 Prairie Angel/Los Endos
19 Firth Of Fifth
20 Clocks


On 30 November 2010 Steve Hackett and band returned to the Shepherds Bush Empire to resounding applause after many stops abroad with the "Around the World in Eighty Trains" tour. While snow fell outside in a London blizzard, within the atmosphere was burning. The band on fine form and hot to trot was joined by special guests Steven Wilson and John Wetton.

Fire And Ice captures the whole concert.